Social Marketing
Let Our Social Media Specialists Manage Your Social Media Marketing So You Can Focus On Running Your Business!
---
Social Media Marketing refers to the process of gaining website traffic and attention by creating interesting content that encourages readers to "share" it with their social networks. The resulting electronic word of mouth (eWoM) is spread from user to user and shared on the Internet via websites, blogs and social networks, resonating news about a product, service, brand, company or event. When the message is broadcasted as a trusted third-party source rather than directly from the brand or company's marketing practices, it's received as "real media" rather than a "paid advertisement" and can be a very effective tool for branding your business, interacting with customers and increasing your client base.
This form of advertising is a relatively inexpensive platform for businesses to implement marketing campaigns and get exceptional results. Increased communication and interaction with your customers fosters brand awareness and generates more business exposure, leads and sales.
We'll help you reach out and interact with those in your business' related community and raise brand awareness of your products and services to your target audience.
Request a Quote
---
Packages

Starter

Basic

Pro

Executive

Premier

Retail
$200
$300
Call for
Pricing
Call for
Pricing
Call for
Pricing

Campaign Setup

Social Media Setup Call
Facebook Company Page Creation
Twitter Company Account Creation

Facebook & Twitter Page Optimization*

Company Contact Information

(e.g. Address, Email, Phone)

Link to Company Website
Company Bio
Business Information

(e.g. Industry, Products, Service, Size)

Header Photo
Profile Photo

Ongoing Service Features

Dedicated Social Specialist Team
Social Post Manager
Reporting Platform**
Weekly Curated Social Posts*

(LinkedIn, FB & Twitter)

1
2
3
4
5
Facebook Page Like Ads

(per month, included in price)**

$30
$30
$50
$75
Personalized Facebook Ad Campaigns**
$70
$100
$125
Company Page Maintenance
---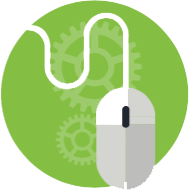 Social Setup & Optimization
You provide us access and we build and optimize your Facebook and Twitter pages.
---
Resources & Reporting Platform
Access to social media best practices and ideas as well as campaign reporting.
---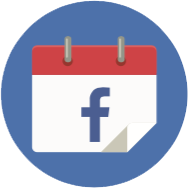 Social Post Manager
Allows you to view and edit curated posts and create additional posts.
---
Content Posting & Distribution
Engaging and trending content posted to your Facebook, Twitter and LinkedIn pages.
---
Facebook Ads
Facebook Ads will put your Facebook page in front of potential customers.
---
Customer Engagement & Sharing
Your posts are liked and shared, increasing your presence and traffic to your page.
---